Hasan Elmi obtained honours degree from Birkbeck, University of London and worked in Pathology at Homerton University Hospital NHS Foundation Trust, before moving to a private laboratory. 
Hasan has successfully managed several projects in the past and is responsible for the overall operation and administration of the laboratory at service level, including the procurement of equipment and reagents.
Hasan also helps employment of personnel who are competent to perform test procedures, record and report test results promptly, accurately and proficiently, and for assuring compliance with the applicable regulations.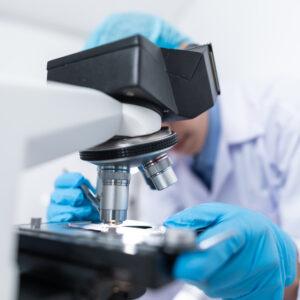 Dr Anoun is medically trained doctor, registered with both GMC and HCPC and has worked in various hospitals in the UK and abroad. Dr Anoun has worked in Pathology especially in the field of Haematology and Blood Transfusion. Dr Anoun is proud mother, housewife, scientist, and a doctor, who strives to make difference in people's lives for better.
Layla is a senior Nurse with more than ten years' experience in adult and neonatal nursing.
Layla is registered with NMC and plays vital rule in delivering safe and effective service to the community.
Elmi Laboratories also employs Biomedical Scientist and Medical Laboratory Assistants to help deliver smooth service to its service users.